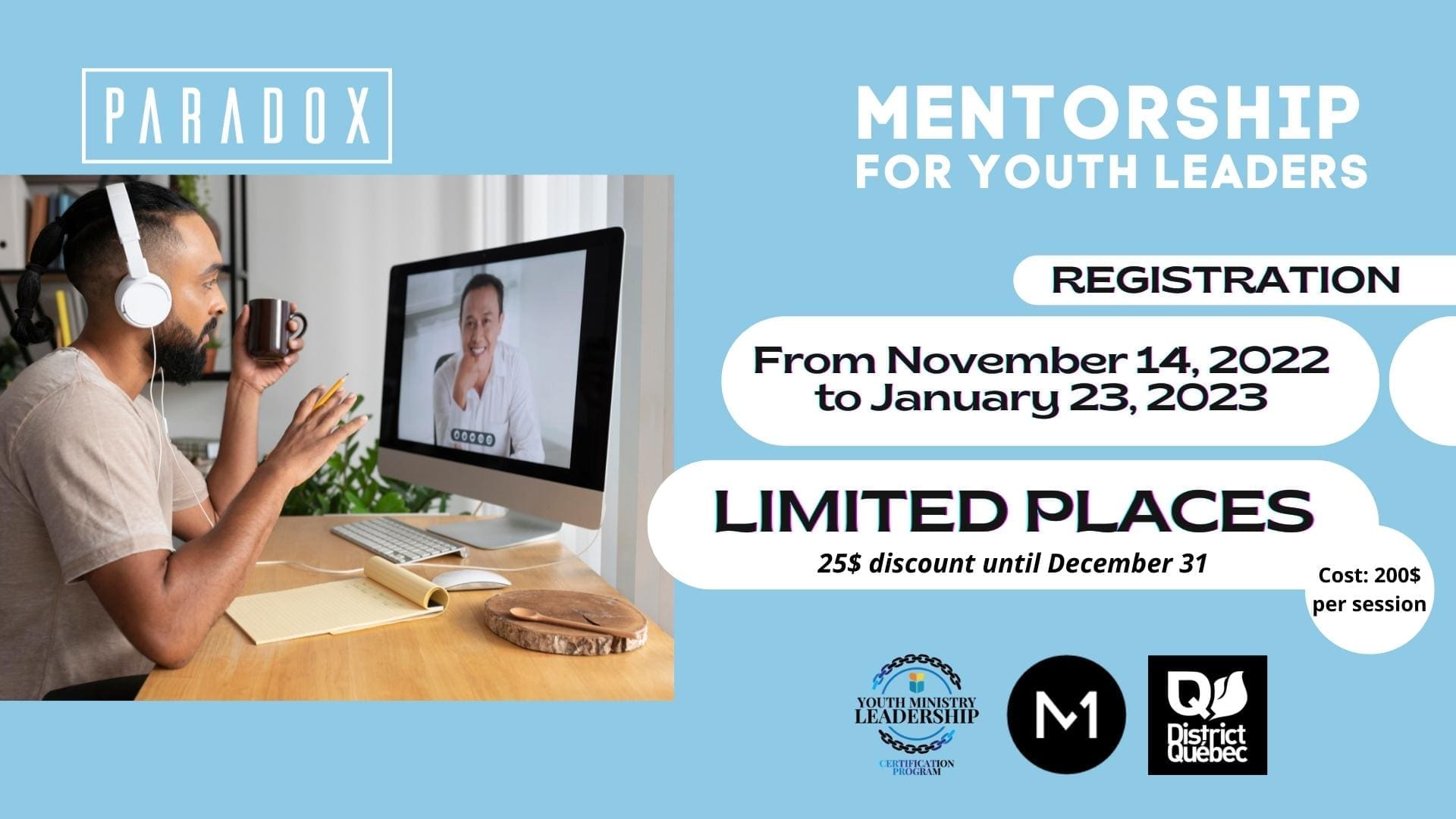 Évènement virtuel sur Zoom
The Youth Mentoring Program, produced by the PAOC National Office and recognized as a practical credit for IBQ students, is a successful and high quality program.
Manoir d'Youville
498, boul. d'Youville, Châteauguay, QC, Canada
Coaching respond to several problematics, challenges or questions the we can encounter as a worker, but also to the need of being more efficient in ministry.