Youth Mentoring – Cohort 2 (2024)
October 25, 2023 @ 8:00 am

-

December 31, 2024 @ 5:00 pm
The Youth Mentoring Program, produced by the PAOC National Office and recognized as a practical credit for IBQ students, is an accomplished, high-quality program. Divided into four sessions over a one-year period, it involves online videos and meetings with an experienced mentor. This program will help you grow concretely in your leadership, develop your ministry canvas and skills, grow in character and better face the challenges of youth ministry.
Registrations are open:from November 13, 2023 to January 10, 2024
Program start date: Week of January 15 or 22, 2024 (depending on the chosen option)
Program end date: week of December 14, 2024
Price: $500 for the entire one-year program (regardless of chosen option)
If you have any questions, please write to the Paradox team: CLICK HERE
---
You have two choices for this program:
Choose between a one-on-one mentoring option, or a small-group mentoring option (2-3 mentees and one individual meeting per session).
Choose between an intensive program (five consecutive weeks per semester), or a bi-weekly program.
See the calendar below to understand how meetings will be scheduled in 2024.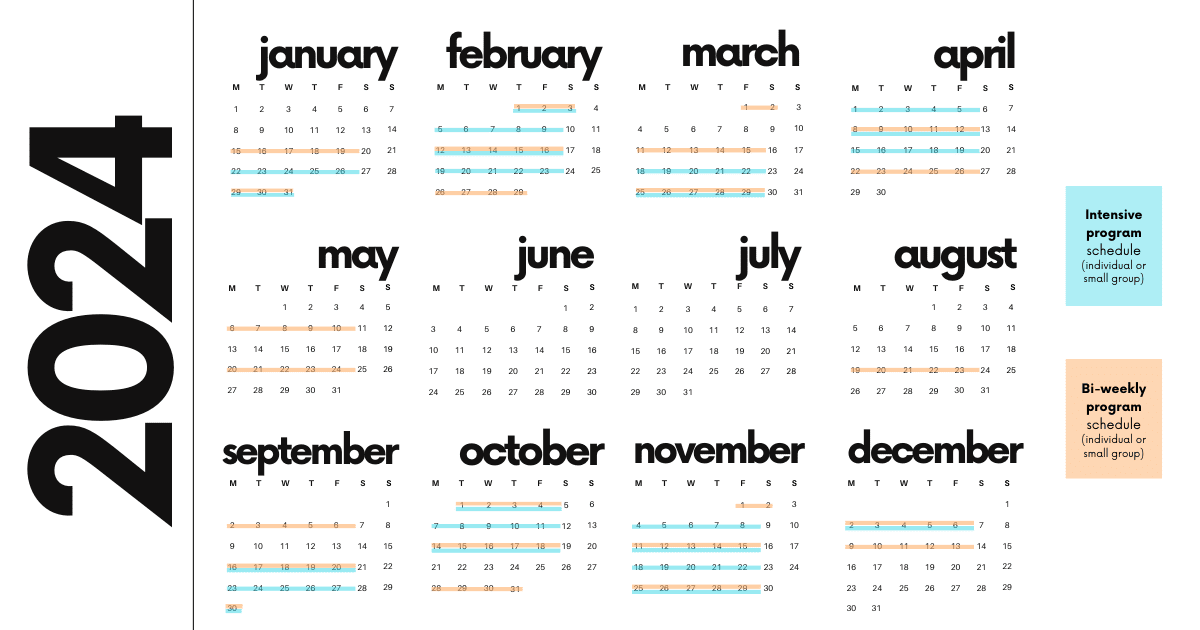 What's involved:
A commitment to viewing the videos, attending the meetings and actively participating in them
Transparency, integrity, authenticity, intentionality
Participation in the annual CONVERGENCE Youth Leaders Gathering – May 18-19, 2024
One year dedicated to the Program, non-refundable
It is also possible to obtain credits from the Institut Biblique du Québec (IBQ) for this training. You must first be registered as a student, and speak with academic dean David Martin.
Here are the contents of the four semester:
1st semester
Reducing the risk of disaster
Getting everyone on the same page
Planning a youth ministry event like a pro
Financing a youth ministry
Painless administration
Getting the message out
2nd semester
How to keep priorities top of mind
How to turn a youth "program" into a youth "ministry"
How to maximize your ministry calendar
How to avoid burn-out
How to spend your energy doing ministry rather than putting out fires
3rd semester
How to be a leader others respect
How to be a leader others trust
How to be a spiritual leader worth following
How to be a spiritual leader in the life of a young person
How to create opportunities for young people to commit themselves to others
How to create spaces and places where young people can hear from God
4th semester
How to multiply your impact
How to develop a leadership team
How to partner with parents
How to have an impact that continues after you leave
How to leave well
---
* REGISTRATIONS OPEN BETWEEN NOVEMBER 13, 2023 AND JANUARY 10, 2024 *
CLICK HERE
Share This Event!